Alamo Heights Presbyterian Church Mission Statement
Glorifying God and sharing the teachings of Jesus Christ, we build a community of hope and wholeness through worship, education, service and fellowship.
Church Staff
Pastor: Rev. Dr. Richard O. Knott, Jr. Lay Chaplain: Phil Lewis
Director of Youth Ministries: Ashley Harris
Admin. Assistant/Pastoral Care: Fran Parsons
Admin. Assistant/Session: Karen Wright
Sexton: Richard Garcia
Treasurer: Jim Nelson
Church Session
Clerk: Mary Harewood
Ruling Elders:
Wes Alexander
Harrison Bowes, Jr.
Jeff Cunningham
Heather Davis
Mike Gaffney
Mary Harewood
Paul Heydon
Jim Irwin
Joseph Lambert
Nancy Navey
Charles Parr
Dina Toland
Services
Sunday Worship – 8:30 AM & 11:00 AM
Children's School & Adult Bible Study – 9:30 AM
Children's Church (During 11:00 AM Service) – 3 years – 3rd Grade During worship, a nursery is available in the dayschool next door.
Alamo Heights Presbyterian Church Location
---
About Our Pastor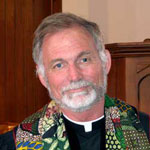 Rev. Dr. Richard O. Knott, Jr, an ordained Presbyterian minister in the Presbyterian Church (USA). He holds a B.A. in History, from Belhaven College, a Masters and Doctorate from Austin Presbyterian Seminary. His doctoral emphasis was in Philosophical Hermeneutics and his dissertation is entitled, "Bridging the Chasm: the Philosophical Hermeneutic of Origen and Its Validity in the Present Hermeneutical Debate." Dr Knott has been the Senior Pastor of Alamo Heights Presbyterian Church in San Antonio, Texas for over 30 years.
---