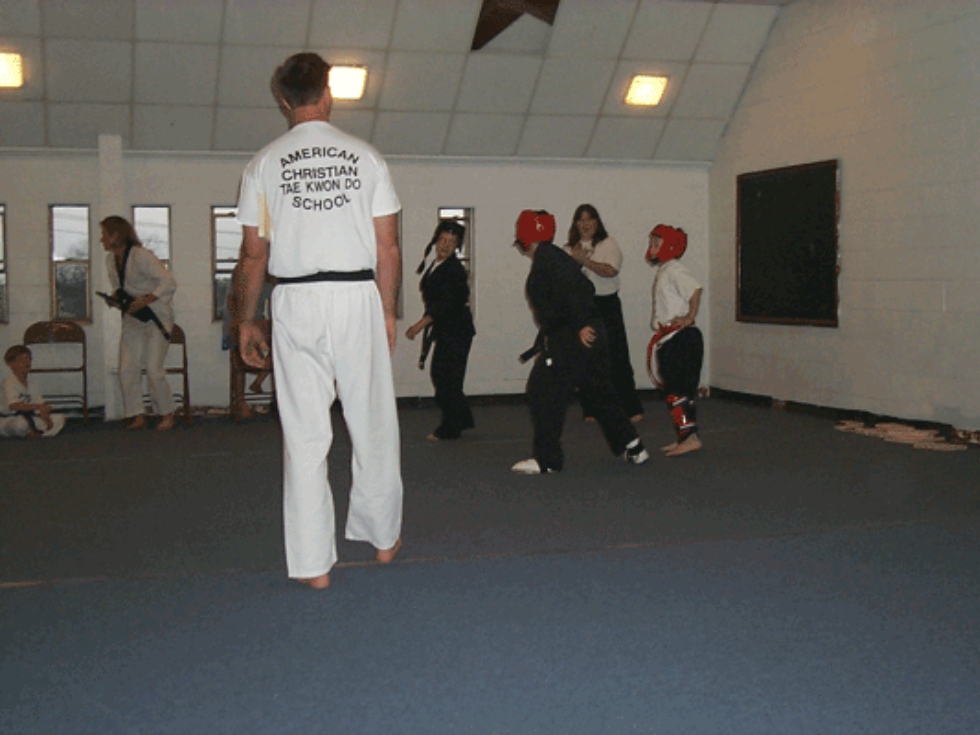 American Christian Taekwondo School (ACTS)
As part of Rev. Dr. Richard Knott's ministry, he founded the American Christian Taekwondo School (ACTS) and the American Christian Taekwondo Association (ACTA) in 1990. Through these groups, Rev. Knott and his martial arts teaching staff offer Taekwondo classes to children from age 4 up to adults of any age. Rev. Knott holds a sixth degree black belt in Taekwondo, an accomplishment that took him 25 years of intensive study to achieve. "I founded ACTS and ACTA because I was troubled by many martial arts schools putting profit ahead of form and function," he said.
"For considerably less than a martial arts school would charge, our church offers what I consider superior training, with a spiritual base that teaches lessons far beyond self defense." In Rev. Knott's estimation, martial arts are not so much about learning how to engage in physical combat as it is about learning personal discipline, self confidence, and building core strength. "Not only are martial arts classes a way for our ministry to earn extra money to run the church, the classes also provide a means to communicate with parishioners with a body, mind and spiritual connection," Rev. Knott said.
For information on how you or your child can enroll in our martial arts classes, please call (210) 824-0271 or click on our website. One need not be a church member to participate; all are welcome.